Annual Appeal for the 70th Anniversary Season of the Bucks County Symphony Orchestra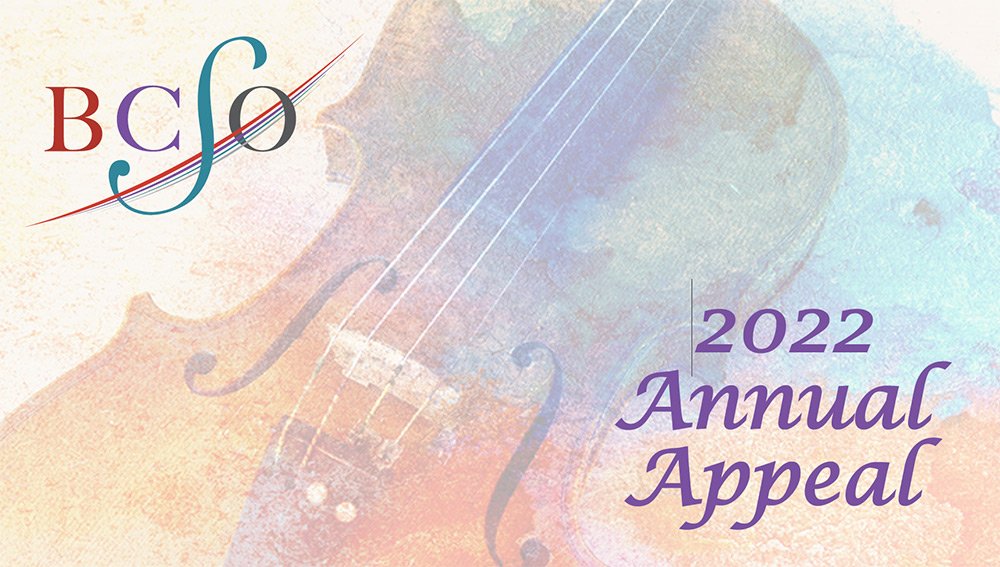 The Bucks County Symphony Orchestra is celebrating its 70th Anniversary Season in 2022-2023! Yes, 70 years of providing live performances in our community by outstanding local musicians in collaboration with world-class soloists, and 70 years of providing outreach to the youth of Bucks County.
Ticket sales account for only a small portion of the BCSO's operating budget. We depend on your generous financial support in order that we may fulfill our mission of providing live performances of symphonic music at affordable prices and sponsoring outreach programs for student musicians in our local schools.
We are most grateful for your support and hope that you will consider making a tax-deductible donation to keep classical music alive in our community. Your entire contribution will be designated to fund the BCSO's programming and outreach.