Ask the Conductor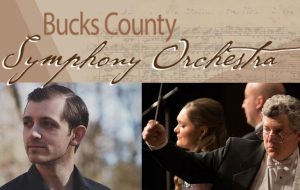 The BCSO announces a new outreach program called Ask the Conductor, which is designed as a way for music students in our local schools to interact with one of our conductors—Music Director Gary Fagin or Assistant Conductor Sebastian Grand. The program is open to all high school, middle school and elementary school music programs, and is especially targeted to band and orchestra students.
The general format is a one-hour Zoom session with one of these exceptional musicians, in which your students may ask questions related to any aspect of instrumental music. Either Maestro Fagin or Mr. Grand will answer each student's specific question and offer the students special insights gained from their many years of musical study and conducting instrumental ensembles.
Please refer to the accompanying flyer for concise information and scheduling procedure.
We hope that this interactive program will inspire and encourage young musicians as they continue their musical studies. Please let us know any specific requests that might be beneficial to your program, and we can work to accommodate your particular needs.
We are happy to help you to prepare for your session by sharing some insights from previous sessions that you could certainly adapt for your own situations. Once you are signed up for a session, we will send you specific information about the procedure and keep in touch as the time for the session approaches.
We look forward to hearing back from you, whether to schedule an Ask the Conductor session or to share additional ideas about ways in which the BCSO may enhance your music program.